Our Vision
Who we are
Rich Web Application development Since 2008, HR Infocare Technologies is software outsourcing company known for our deep industry...
Read more!
What We Do
HR Infocare was started in 2009 with just one person and after 4 years HR Infocare working with 14 employee. and providing services in world...
Why Us
HR Infocare Pvt. Ltd.having 4 years of experience in the web design and web development industry. And we have well experience staff which ar...
Testimonials
Our Events
NEWS
Diwali Celebration - 2016
Diwali, the festival of lights, We have celebrated Diwali with Colourful paper handicraft decorative...
29 Oct, 2016
Rakhi Celebration - 2016
Rakshabandhan is one of the most endearing ways to celebrate bond between brothers and sisters. To s...
18 Aug, 2016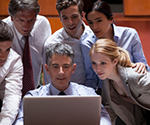 Project and Industrial Training
HR Infocare Pvt. Ltd. provide project training and industrial training for student of B.E Computer...
03:01
2013-03-08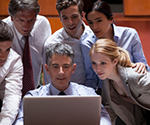 Latest news in HR Infocare
HR Infocare is now Private Limited company in India. HR Infocare Pvt. Ltd. company enjo...
03:01
2012-07-02